Working together for a safer experience
Always ask for an ID if you have any doubts about the age of your date. If he or she is giving you a hard time about it, leave!
Leave whenever the location is in a basement, shed or dirty location

Leave whenever an underage person is present

Leave whenever you don't feel safe
Report all possible felonies to the local authorities and to us. You can do this (anonymously) by pressing the report button on a profile or by sending an email to report@snacc.nl.
Describe your situation in detail, such as the location and what you saw.
Always make a report whenever you receive a message of an underage person. We will never share your personal information with anyone so your report will be made anonymously through us.
Police
It is important to us that visitors and members of our platform feel safe, but also for their privacy to be respected. That is why we think everyone should be able to date anonymously and that it is of nobodies concern whatever your sexual preferences are, be it us, the government, the tax agency, or the Employee Insurance Agency.
We are, however, against all forms of abuses in the prostitution industry. That is why we will make a conscious effort to combat fraud, coerced prostitution, and underage prositution on this platform at all times.
Whenever there is a serious allegation of fraud, coercion, underage prostitution or other criminal activity, we are obligated to share the data in our posession with the local authoraties.
Whenever we receive reports, or whenever we notice profiles that break the law, we are obligated to report this to the local authorities.
What we will never do!
We will never share any member data without a lawful court order.
In conclusion
Always use your common sense. Whenever something is too good to be true, it usually is!
Are you a sexworker?
You are eligible for a free vaccin against hepatitis B.
You will receive 3 shots. Hepatitis B is a STD. You can contract it through unsafe vaginal, anal or oral sex. Hepatitis B is 100 times more infectious than HIV!
If you always use a condom and get yourself vaccinated, you will not contract the disease. And you won't infect customers.
You will receive 3 FREE shots at the GGD. Make an appointment online at the GGD at your location.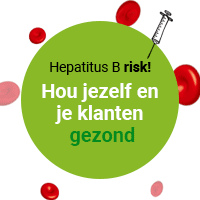 Useful links
Police: File a report to the police
Report crime anonymously: Make report